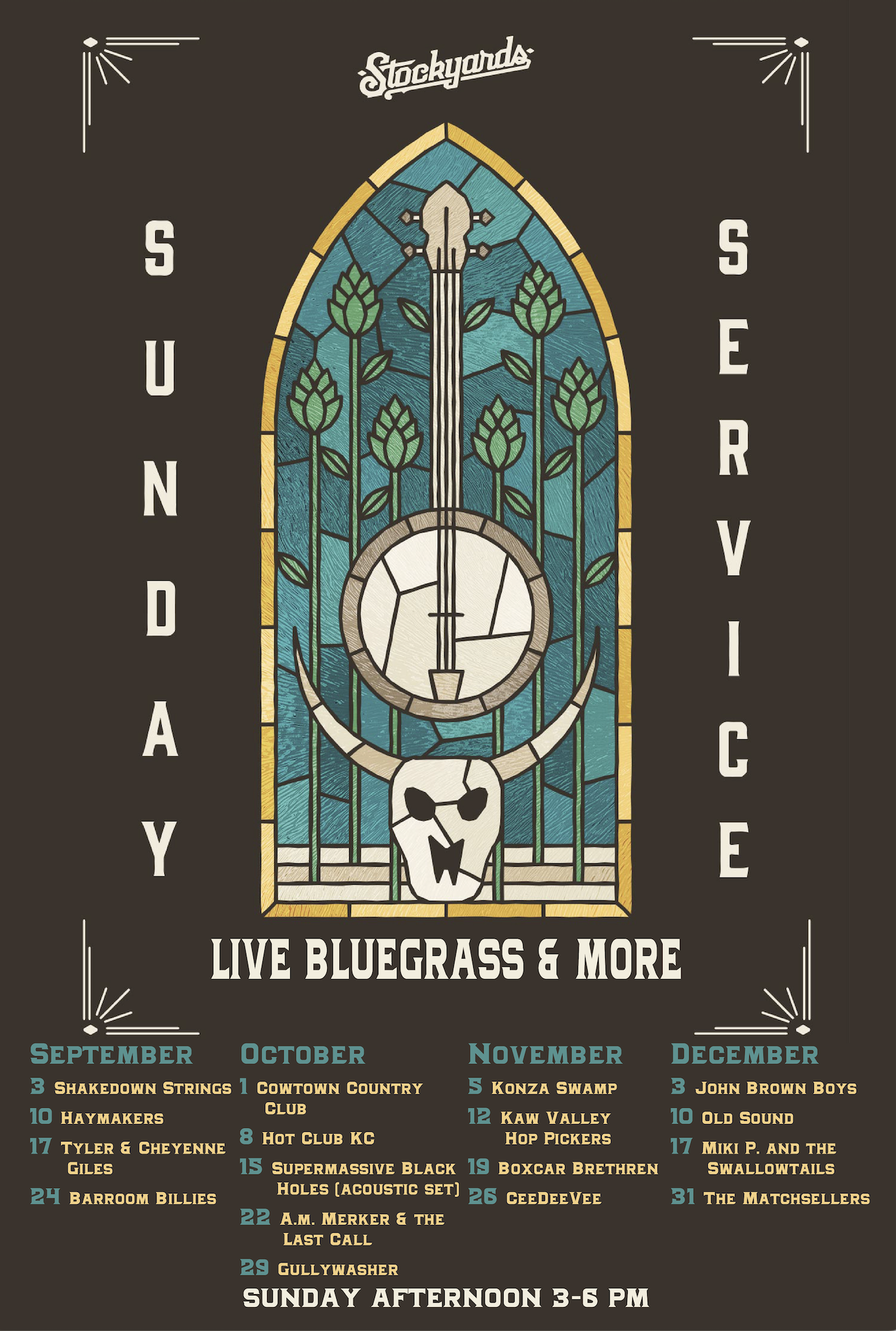 SUNDAY SERVICE
SUNDAY SERVICE FALL LINE-UP
Friday, November 3 3-6 PM
The Sunday Service Fall lineup is here! Live bluegrass, folk, roots and Americana tunes fill the front taproom every Sunday afternoon, or outside on the back patio when the weather is too good not to. Both backdrops are an experience not to be missed. Sign up for our newsletter, follow our Facebook events, or come on in and ask a bartender for a look at the upcoming shows.
We are thrilled to have you join us!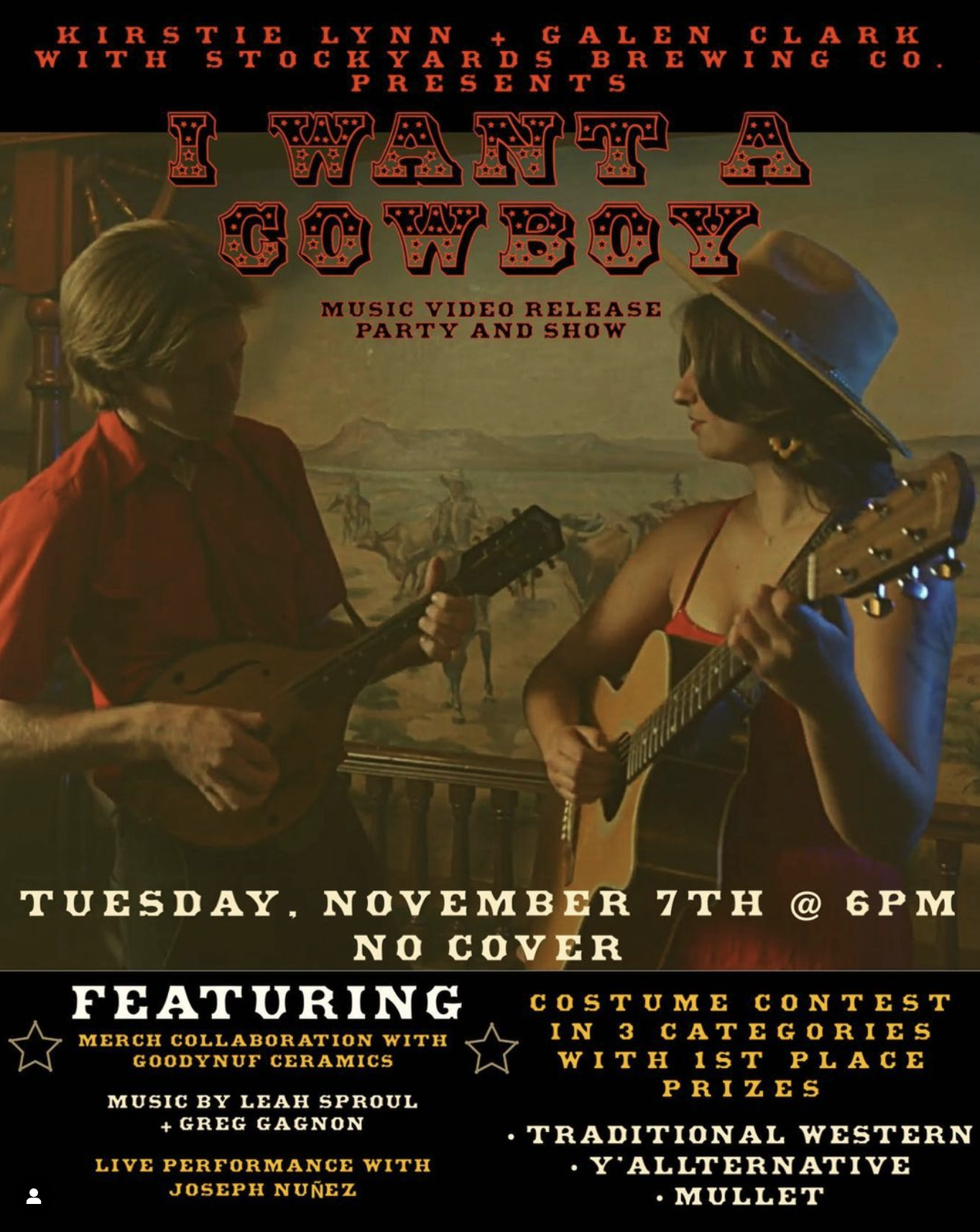 MUSIC VIDEO RELEASE
"I WANT A COWBOY" WITH KIRSTIE LYNN & GALEN CLARK
Tuesday, November 7 6 PM
Grab your best boots and bolos to celebrate the I Want A Cowboy music video release with Kirstie Lynn & Galen Clark this Tuesday, Nov 7. There will be merch, music and a Western costume contest you can't miss.